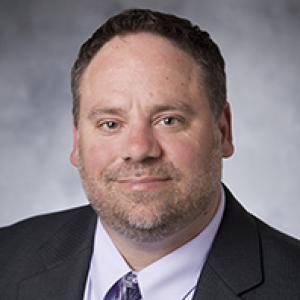 John Vaughn, MD
Associate Professor in Community and Family Medicine
Duke University School of Medicine
Director of Student Health
Duke University
Faculty Associate, Trent Center for Bioethics, Humanities & History of Medicine
john.vaughn@duke.edu
John Vaughn, MD has developed and taught Narrative Medicine curricula at the undergraduate and graduate medical level at The Ohio State University and, more recently, at Duke University. He has been an invited speaker and panel curator on the topic of Narrative Medicine for national and international humanities conferences, and has led Narrative Medicine workshops for practicing clinicians at local and national educational conferences. He is a principle investigator on a research project evaluating the use of Narrative Medicine to address burnout in physicians, medical learners and administrators at Duke University. His writing on the doctor-patient relationship has appeared in national publications and anthologized in a college-level Composition and Rhetoric textbook.