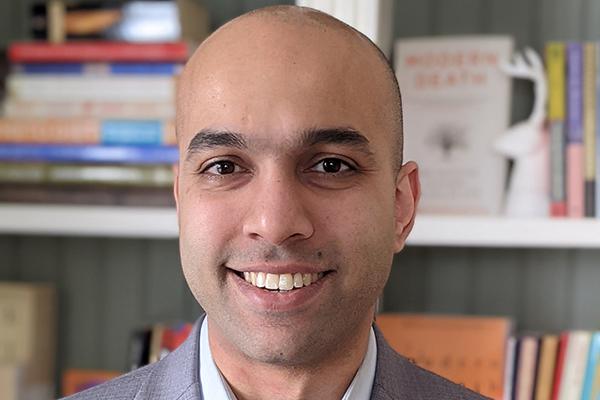 Thursday, May 19, 2022 -

5:15pm

to

6:30pm
Haider J. Warraich, MD - physician and author
Books available for signing
Parking in Bryan Research Building Garage on Research Drive
Inspired by his own experience with chronic back pain, in The Song of Our Scars – The Untold Story of Pain, Dr. Warraich explores the very nature of pain, the profound racial and gender disparities in how we attend to and alleviate it, and how the entire medical profession was complicit in the opioid epidemic. At a time when COVID-19 is igniting the crisis of chronic pain, he advocates for a new approach towards people in extremis.
Haider Warraich, MD trained in internal medicine at Harvard and cardiology and heart failure at Duke. He is based at the VA Boston Healthcare System, Brigham and Women's Hospital and Harvard Medical School. His research has been published in the NEJM and JAMA amongst others and he frequently writes for the New York Times and Washington Post. He is the author of the books Modern Death, State of the Heart and the just published, The Song of Our Scars – The Untold Story of Pain.
See a recording of the event.