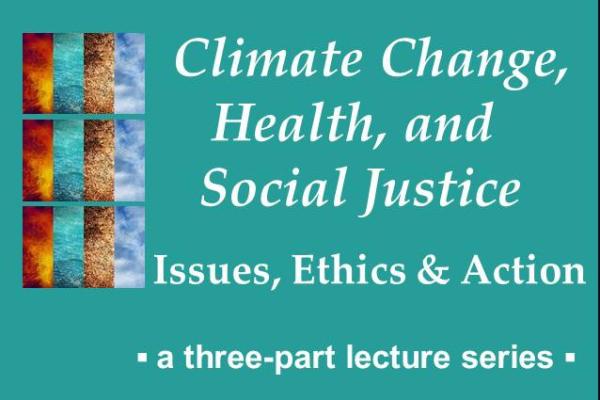 Wednesday, February 3, 2021 -

12:00pm

to

1:00pm
Registration Required
The Geography of Environmental Inequality
Jeremy Hoffman, PhD
Science Museum of Virginia
Richmond, VA
Healthcare Delivery in the Climate Crisis
Emily Senay, MD, MPH
Icahn School of Medicine at Mount Sinai
New York City, NY
Existing structures and systems deeply impact the intersectional relationship between climate change, health, and social justice. What are these factors? What issues must be recognized and acknowledged? What must we understand and how should we respond?
Jeremy Hoffman, PhD is the Chief Scientist at the Science Museum of Virginia and Affiliate Faculty in the L. Douglas Wilder School of Government and Public Affairs and the Center for Environmental Studies at Virginia Commonwealth University. Dr. Hoffman specializes in connecting diverse audiences to their changing planet through interactive media, dynamic exhibitions, and hands-on experiences.
Emily Senay, MD, MPH is an Assistant Professor of Medicine in the Department of Environmental Medicine and Public Health at the Icahn School of Medicine at Mount Sinai (ISMMS) in New York City. She is a clinician at the World Trade Center Health Program, Center of Clinical Excellence. She studies the impact of healthcare delivery on the climate crisis and opportunities for health systems as business entities to reduce their environmental footprints and operational costs. Dr. Senay was a broadcast news health and medical correspondent for more than 20 years with CBS News and PBS News.
This event is the second in a three-part series of lectures on Climate Change, Health, and Social Justice: Issues, Ethics, and Action. For more information and lecture recordings