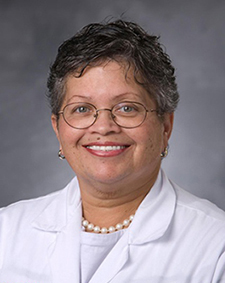 Named after Dr. Brenda Armstrong, the Armstrong Humanities Scholars Program aims to shape young doctors as future leaders who are committed to structural change in medicine through addressing social determinants of health, regardless of specialty or practice setting.
Program activities expand on existing SoM course content, enabling Scholars to develop advanced skills in medical humanities, ethics, and health advocacy. Some activities and events will be limited to the Armstrong Scholars Cohort; others will be open to the entire class, but with priority registration for Armstrong Scholars.
Entry to the longitudinal Armstrong Scholars Program is through the gateway first-year elective, Moral Movements in Medicine (MMM). Students apply to take MMM in August of the first-year of medical school; those who successfully complete the elective are invited to join the Armstrong Humanities Scholars Program. Completion of the Armstrong Scholars Program will be highlighted on the student's Medical Student Performance Evaluation (dean's letter) for residency applications.
For more information, please contact Program Director Dr. Sneha Mantri (Sneha.Mantri@duke.edu).