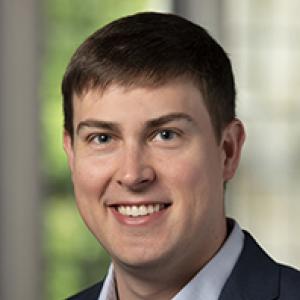 Brett McCarty, ThD, M Div
Assistant Professor in Population Health Sciences
Duke University School of Medicine
Assistant Research Professor of Theological Ethics
Duke University Divinity School
Faculty Associate, Trent Center for Bioethics, Humanities & History of Medicine
brett.mccarty@duke.edu
Brett McCarty, ThD, M Div is a faculty fellow of the Kenan Institute for Ethics. Professor McCarty's work centers on questions of faithful action within healthcare, and these questions draw him into conversations at the intersections of bioethics, political theology, public health, and theological anthropology. His current research projects focus on competing conceptions of agency within the modern hospital, religious responses to the opioid crisis, and historical and contemporary connections between Christian bioethics and political theology.