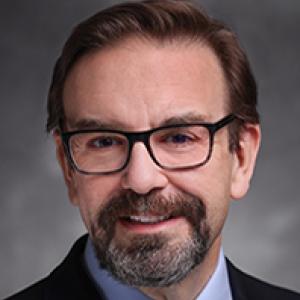 Brian Quaranta, MD, MA
Assistant Professor of Radiation Oncology
Duke University School of Medicine
Faculty Affiliate, Theology, Medicine, and Culture Initiative
Duke University Divinity School
Faculty, Trent Center for Bioethics, Humanities & History of Medicine
brian.quaranta@duke.edu
Brian Quaranta, MD, MA focuses his practice on general radiation oncology, with a particular interest in breast and prostate cancers. In addition to his medical interests, he is interested in literature, history, psychology, and philosophy, and has an MA in Shakespeare and Theatre from the Shakespeare Institute at Stratford-upon-Avon. Recent courses taught include Narrative Medicine for Medical Learners, and Plague Literature: Ancient and Modern. Research projects include looking at issues of medical ethics as portrayed in Shakespeare's plays, and more generally in how carefully studying literature can help to form patient-centered physicians.