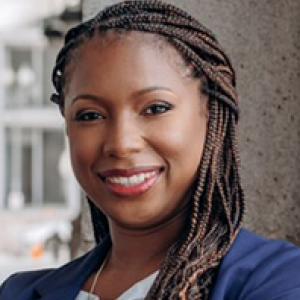 Crystal Grant, JD, MSW
Clinical Professor of Law, Duke University Law School
Faculty Associate, Trent Center for Bioethics, Humanities & History of Medicine
crystal.grant@law.duke.edu
Crystal Grant, JD, MSW is a Clinical Professor of Law at Duke Law School where she directs the Children's Law Clinic, an interprofessional medical-legal partnership.  She also teaches the Child Advocacy Lab, a collaborative learning environment-bringing medical and law students to the forefront of child advocacy.  Students in the Child Advocacy Lab engage in team projects and conduct research related to current child advocacy issues.
Her work includes research in the areas of accommodating students with disabilities, health justice and interprofessional education. Professor Grant collaborates with providers across Duke University to provide legal representation and advocacy on behalf of children and their families.