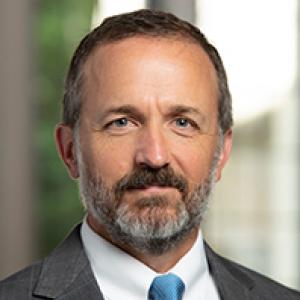 Farr A. Curlin, MD
Josiah C. Trent Professor of Medical Humanities
Trent Center for Bioethics, Humanities & History of Medicine
Professor of Medicine, Duke University School of Medicine
Co-Director, Theology, Medicine, and Culture Initiative, Duke University Divinity School
farr.curlin@duke.edu
Farr Curlin, MD practices hospice and palliative medicine, and works with colleagues at Duke and across academic medicine to develop opportunities for learning and scholarship at the intersection of theology, medicine and culture. He has authored more than one hundred and thirty articles and book chapters dealing with the relevance of religious ideas and practices for the doctor-patient relationship, the moral and professional formation of clinicians, and care for patients at the end of life. His recent book, The Way of Medicine: Ethics and the Healing Profession (Notre Dame, 2021, coauthored with Christopher Tollefsen), critiques and offers a way out of the provider-of-services model that has come to de-moralize contemporary medicine and medical ethics.