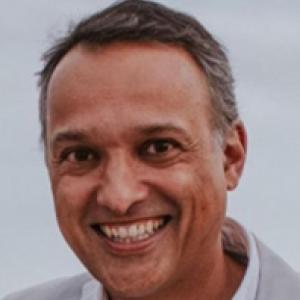 Gopal Sreenivasan, PhD
Crown Professor of Ethics
Trent Center for Bioethics, Humanities & History of Medicine
Professor of Philosophy
Duke University
gopal.sreenivasan@duke.edu
Professor Sreenivasan's recent work has focused on three themes. He has written on health and human rights, mostly in a sceptical vein; he has defended the justice of health care rationing; and he has investigated the injustice of inequalities in health. He has also written about informed consent.  Outside of bioethics, his recent work has mainly been about virtue, which is also the subject of his new book, Emotion and Virtue (Princeton, 2020).
Before coming to Duke, Professor Sreenivasan taught at Princeton University and the University of Toronto. Between 2000 and 2002, he was a Senior Fellow in the Department of Clinical Bioethics at the NIH.
His recent talks in bioethics include:
"Waiver or understanding?  A dilemma for autonomists about informed consent," St. Cross Seminar. Uehiro Centre for Practical Ethics, Oxford. 3 June, 2021.
"Tasioulas and the international legal human right to health," Conference on health rights.  McGill University.  7 November, 2019.
"Injustice and inequalities in health," Medicine Grand Rounds, Temple University Hospital. 26 April, 2017.
Videos:
"Is it permissible to maximise individual health?," Workshop on "Justice in health:  trade-offs and conflicting values."  McGill University.  28 April, 2012.
"Should virtue be taught?," Character Project Conference.  Wake Forest University.  30 May, 2015.
For more information about Professor Sreenivasan, please see his Philosophy page or his website.