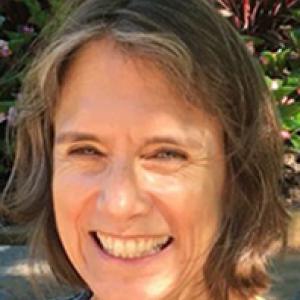 Jehanne Gheith, PhD
Associate Professor and Chair, Slavic Languages and Literature
Associate Professor, Program in Education
Co-Director, Health Humanities Lab
Duke University
Faculty Associate, Trent Center for Bioethics, Humanities & History of Medicine
gheith@duke.edu
 Jehanne Gheith, PhD is both a professor of Russian literature/culture and a former hospice and bereavement social worker. In her licensed clinical social worker profession, she now has a small private practice in psychotherapy/grief counseling. She loves doing both medical social work and literary studies and the two fields intersect more than you might think: how we tell stories and how we listen to stories are deeply important to both fields. And when we recognize something as a story, it is available to change.
Her work in hospice showed her how much we, as a culture, need to engage with death and dying before we are in crisis. Much of her teaching now reflects that, as she teaches service learning courses on Medical Ethics and End of Life Care and also teaches a course on Literature and Films of Pandemics. She will be co-teaching with other Trent Center faculty in the Moral Movements in Medicine elective.