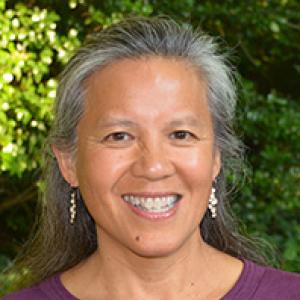 Jennifer Lawson, MD
Clinical Associate in the Department of Pediatrics
Duke University School of Medicine
Associate of the Duke Initiative for Science & Society
Duke University
Faculty Associate, Trent Center for Bioethics, Humanities & History of Medicine
jennifer.lawson@duke.edu
Jennifer Lawson, MD is a pediatrician at Duke General Pediatric and Adolescent Health.  Her approach to practice and varied interests are informed and connected by her integrative and transdisciplinary orientation. She is actively engaged in the medical humanities, physician well-being, equity and belonging, and the intersections of climate change and health.  Her medical humanities educational activities include narrative medicine for healthcare graduate students and faculty, ReImagine Medicine for undergraduates, and future initiatives intersecting visual arts and medical education.  Additional collaborative projects include inquiries in moral injury, initiatives in climate change and health, and diversity, equity, inclusion and belonging (DEIB) facilitation. With the support of the Trent Center and in collaboration with colleagues, she developed the webinar series, Climate Change, Health and Social Justice: Issues, Ethics and Action. She supports pediatric resident and fellow wellness as a mentor and coach.  Her training as a Theology, Medicine and Culture fellow further informs her humanistic lens.