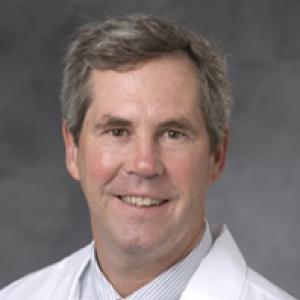 John Moses, MD
Associate Professor of Pediatrics
Duke University School of Medicine
Faculty Associate, Trent Center for Bioethics, Humanities & History of Medicine
john.moses@duke.edu
John Moses, MD is a primary care pediatrician and documentary photographer. He is an instructor at Duke's Center for Documentary Studies where he teaches two popular courses, Medicine and the Vision of Documentary Photography and Children and the Experience of Illness. Before attending medical school, he spent a year photographing the living and working conditions of migrant farmworkers in the Southeast, with support from the National Endowment for the Humanities. Since completing training in pediatrics, he has contributed photographs to books about teenage parents (The Youngest Parents, Norton Press) and primary care (Big Doctoring, Univ. of California Press). He co-founded Documenting Medicine at Duke, a three-year health-chancellor-funded initiative that demonstrated the viability of documentary expression in medical training (documentingmedicine.com). His upcoming book featuring the photographs of children coping with illness, will be published by Duke Press.