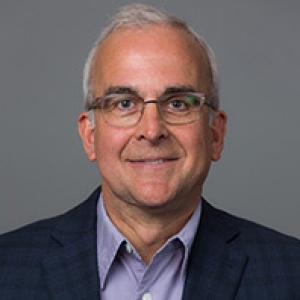 Leonard E. White, PhD
Associate Professor
Department of Neurology
Department of Neurobiology
Duke University School of Medicine
Faculty Associate, Trent Center for Bioethics, Humanities & History of Medicine
len.white@duke.edu
Leonard E. White, PhD is a neuroscientist and an educator. In his work with health professions students, he always seeks to relate his teaching on the structure and function of the human central nervous system to themes, topics and perspectives that are best understood and appreciated from the perspective of the humanities. For example, when encountering human brain specimens to learn the detailed neuroanatomy that is relevant for clinical practice, professor White invites students to special events for creating visual art that would encourage students to closely "read" the human brain not unlike a scholar of literature would closely read a passage of text. When discussing autism spectrum disorder, he introduces the creative writings and reflections of non-speaking autists so that students' notions of disability and difference might be challenged and expanded. Professor White currently serves as the faculty sponsor of the Anatomy Drawing Program. In addition to being a faculty associate of the Trent Center, he is a faculty associate of the Health Humanities Lab in the Franklin Humanities Institute at Duke University.