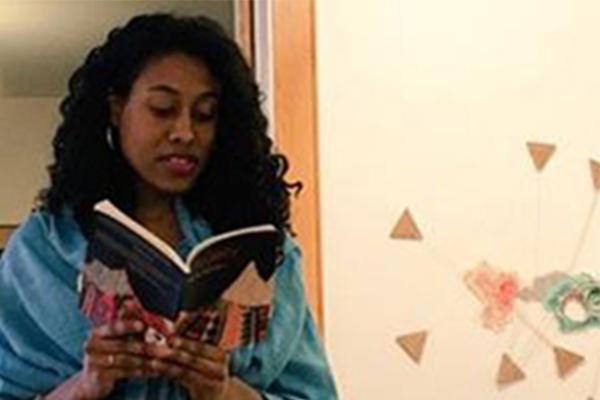 Wednesday, March 9, 2022 -

12:00pm

to

1:00pm
Webinar
Humanities in Medicine Lecture

Irène P. Mathieu, MD, Assistant Professor of Pediatrics, Assistant Director, Program in Health Humanities, University of Virginia
How do creative writing and reading - specifically poetry - open up a space for clinicians to play with language? How might this "playtime" help us tackle burnout, compassion fatigue, and even health equity? Award-winning poet and pediatrician Dr. Irène Mathieu reads her latest work and discusses these questions and more.
Irène P. Mathieu, MD is a general pediatrician at the University of Virginia, where she is an Assistant Professor of Pediatrics and an Assistant Director of the Program in Health Humanities. Dr. Mathieu is the author of three poetry collections, including Grand Marronage, Editor's Choice for the Gatewood Prize, and orogeny, winner of the Bob Kaufman Book Prize. She also serves as an editor for the Journal of General Internal Medicine's humanities section. Her creative and advocacy work has been featured on NPR, LA Times, #MedHumChat, KevinMD, and many other media outlets and publications.
See a recording of the event.